Best Year Ever was the first dorm-makeover reality show.
Target was having trouble getting college kids to consider them for all their dorm room needs. While 30-somethings buying their first home had HGTV, and 20-somethings moving into their first apartment had Apartment Therapy, college students moving into the first space of their own had no resource to authentically inspire dorm room interior design and styling.
We created Best Year Ever - a dorm makeover reality show. Authenticity was key, so we cast a diverse group of real college students, paired with interior designer Veronica Valencia (ABC's Extreme Makeover: Home Edition) and college aged influencers as mentors. The series became Target's most successful Back to College campaign to date. It inspired students with real tips and tricks to make their space their own and set them up for their Best Year Ever.
Directed by: Bunim-Murray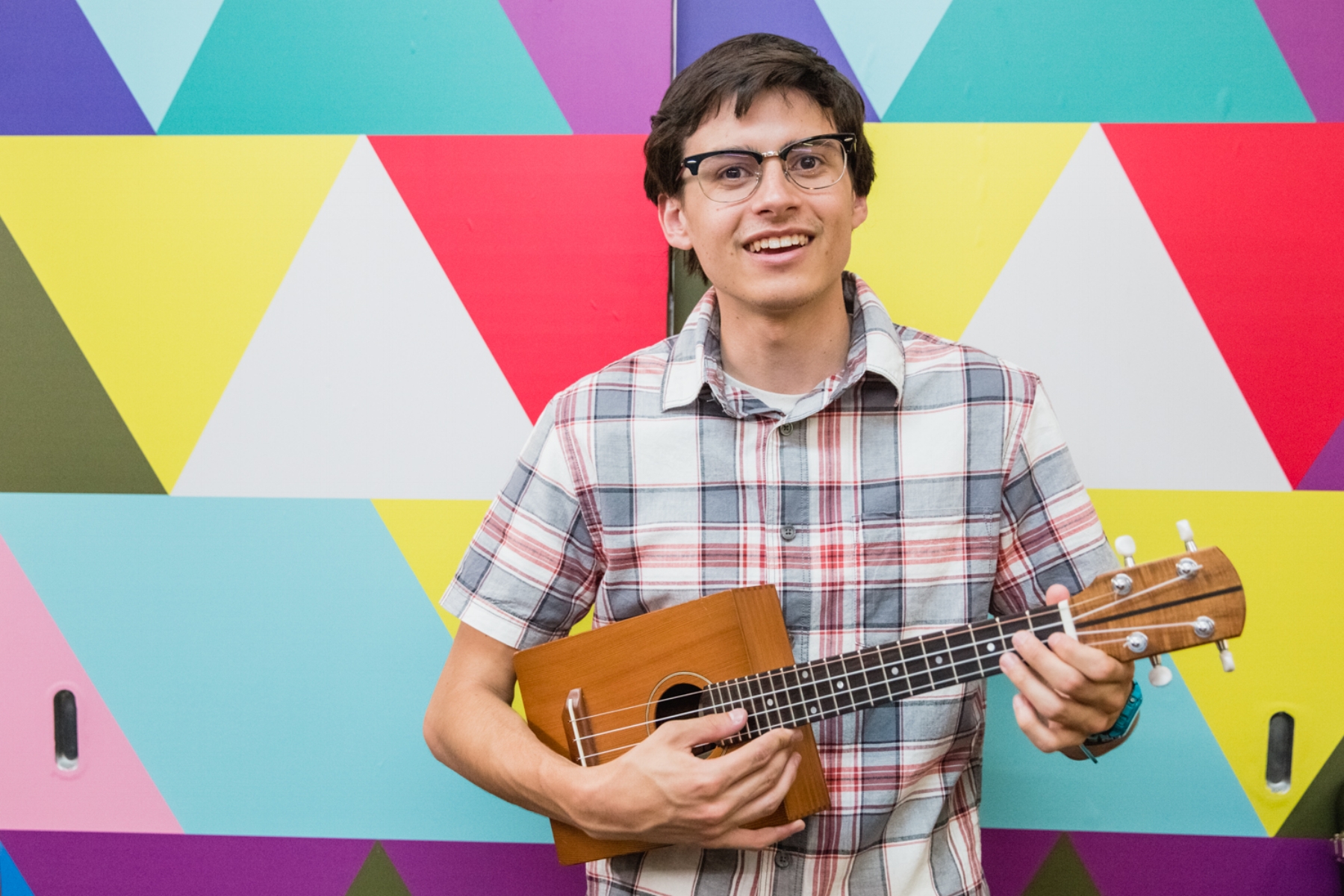 Nolan is a Junior living in a single unit on campus. He's skilled at music and video games but not so much on keeping his dorm room clean and decorating it in a way that expresses his quirky personality.
He is a sweet‐natured gamer with a creative side; he plays the ukulele and composes music inspired by the video games he plays.
His love of music and gaming means there's never enough space in his dorm for all his gear, especially in a single. There are cables and wires everywhere in his room,
His dream dorm would be "part music studio and part game cave."
Episodes 1-4 // Nolan with Tiffany iHasCupquake - Upperclassman Living in a Single
Ronni & Steven have complete opposite tastes and lifestyles. As roommates sharing a tiny but common 120 sq. ft. dorm room, it's a real challenge to make the space feel stylish and comfortable for both of them.
Episodes 5-8 // Ronnie & Steven with Todrick Hall - Two roommates with opposite tastes
Jennifer is moving off campus for the first time. It's a big change that will allow her to have far more space from life in the dorms. She's ready for a more sophisticated look, but doesn't know how to fill the larger space while on a college budget.
Episodes 9-12 // Jennifer with Mikey Boltz - Living Off Campus
These BFFs are finally rooming together. They want their small 130 sq. ft. space to feel like one cohesive and stylish room that reflects their stylish boho-chic tastes.
Episodes 13-16 // Emily and Solia with Ann (AnnorShine) - Best Friends Living as Roommates
In addition to the content series we partnered with our influencers to create authentic tips, tricks and college hacks to help our target audience prepare for college.
Director: Bunim/Murray (creators of MTV's Real World)
Photography: Collin Erie